About Synergy Health
Innovative | Non-Surgical | Opioid Free
Synergy Health is one place where patients can come to truly get well. It's the synergy of our team of experts that makes us unique and allows us to come up with an individual care plan for each patient. Having our diverse team of experts all under one roof makes health care more accessible to our patients and often more affordable, in addition to the benefit of having several people coming together to discuss their plan of care.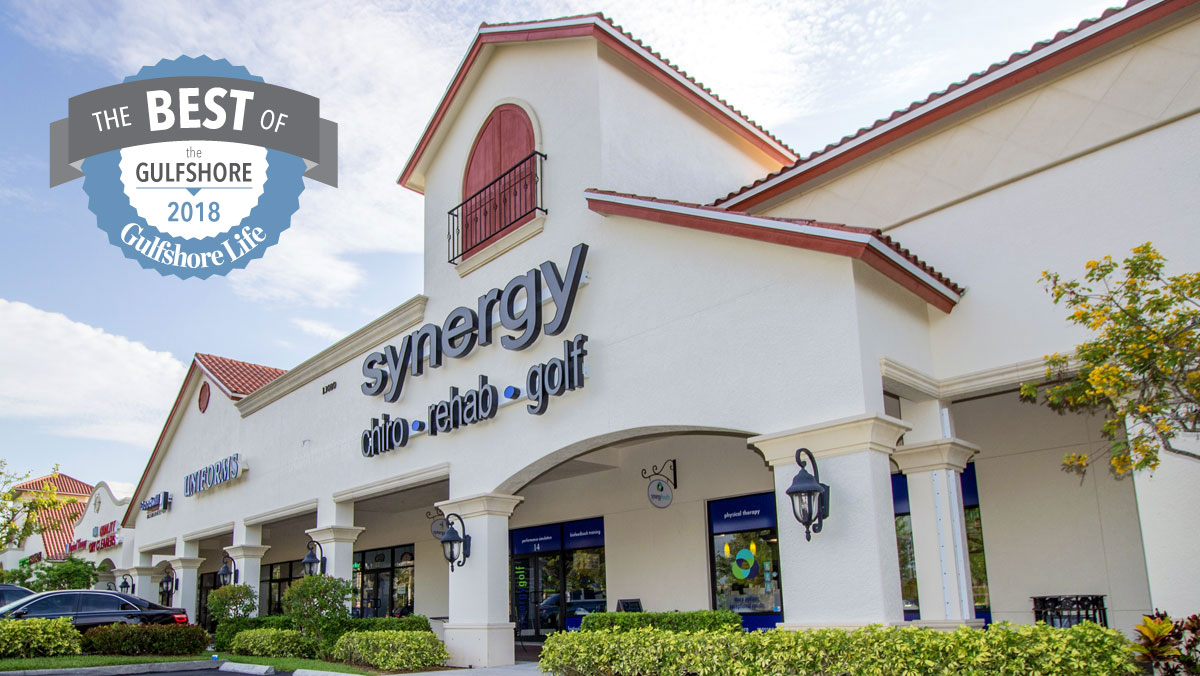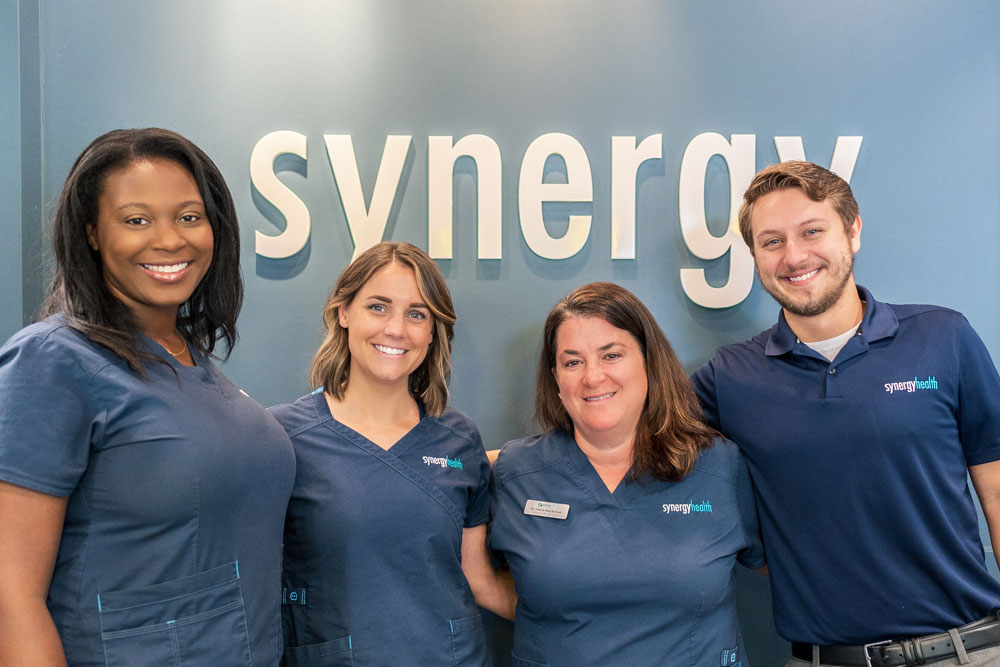 At Synergy Health, our focus is not getting patients in and out. It's
about developing relationships with every patient that walks through the door and providing them with quality care.
We are a full team of medical professionals working together under one roof and with one mission – to provide innovative, non-surgical, non-opioid treatments to help get people out of pain as soon as possible and back to the things they love.
Our main focus is providing patients with compassionate care, while also doing anything we can to improve the community around us. While the healthcare industry continues to change, the level of care at Synergy Health will always remain the same.
Non-Surgical, Opioid-Free Approach
At Synergy Health we have invested in the most advanced research, therapies and technologies to allow our medical team to get to the source of your pain and correct the problem. The days of turning to surgery first or masking the pain with addictive opioids and prescription medications are over.
Integrated Treatments
Whether it's chiropractic care, physical therapy, massage therapy or golf assessments, our team is dedicated to coming up with a solution that is unique to each patient.
Synergy Community
Our patient care doesn't end when you walk out the door. Inside our clinic we focus on patient experience and treating patients like family.
Synergy Golf
Our accomplished professional golf instructor works alongside a supportive team of innovative fitness and health experts to help you find your natural swing, while building your strength and flexibility to reach your full potential.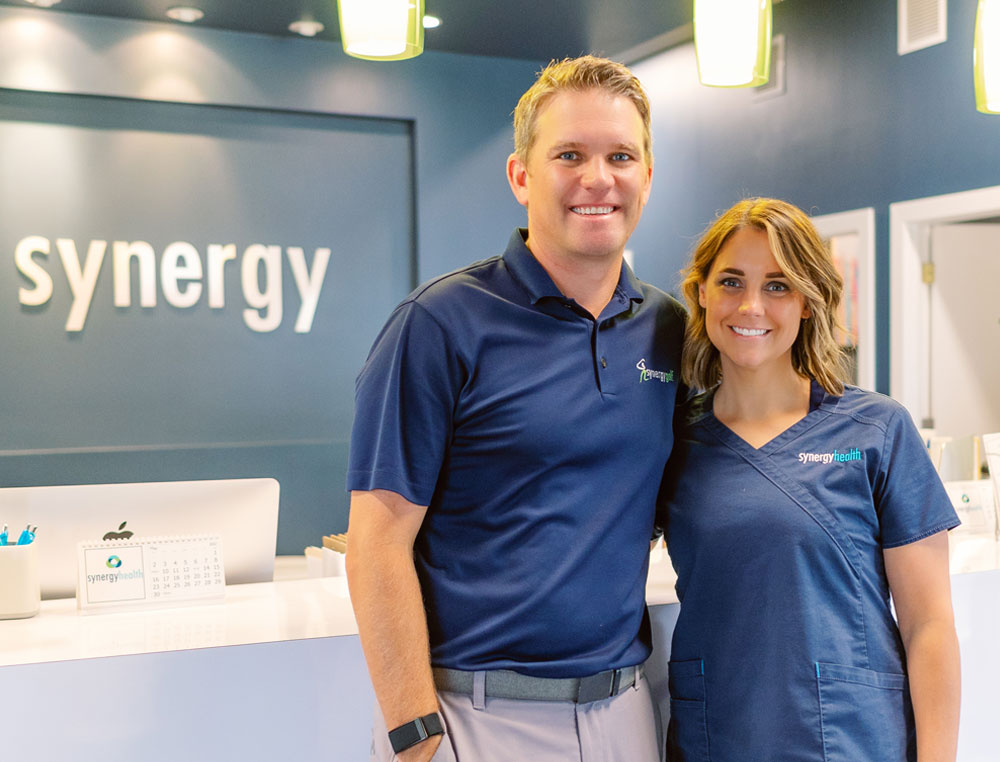 In Network Chiropractic
Medicare

Medicare Replacements

Cigna

Aetna

UHC

Humana

Meritain

Allegiance
In Network Medical
Medicare

Medicare Replacements

Cigna

Aetna

Humana

Meritain

Allegiance
In Network Physical Therapy
Medicare

Medicare Replacements

Cigna

Aetna

Humana

Meritain

Allegiance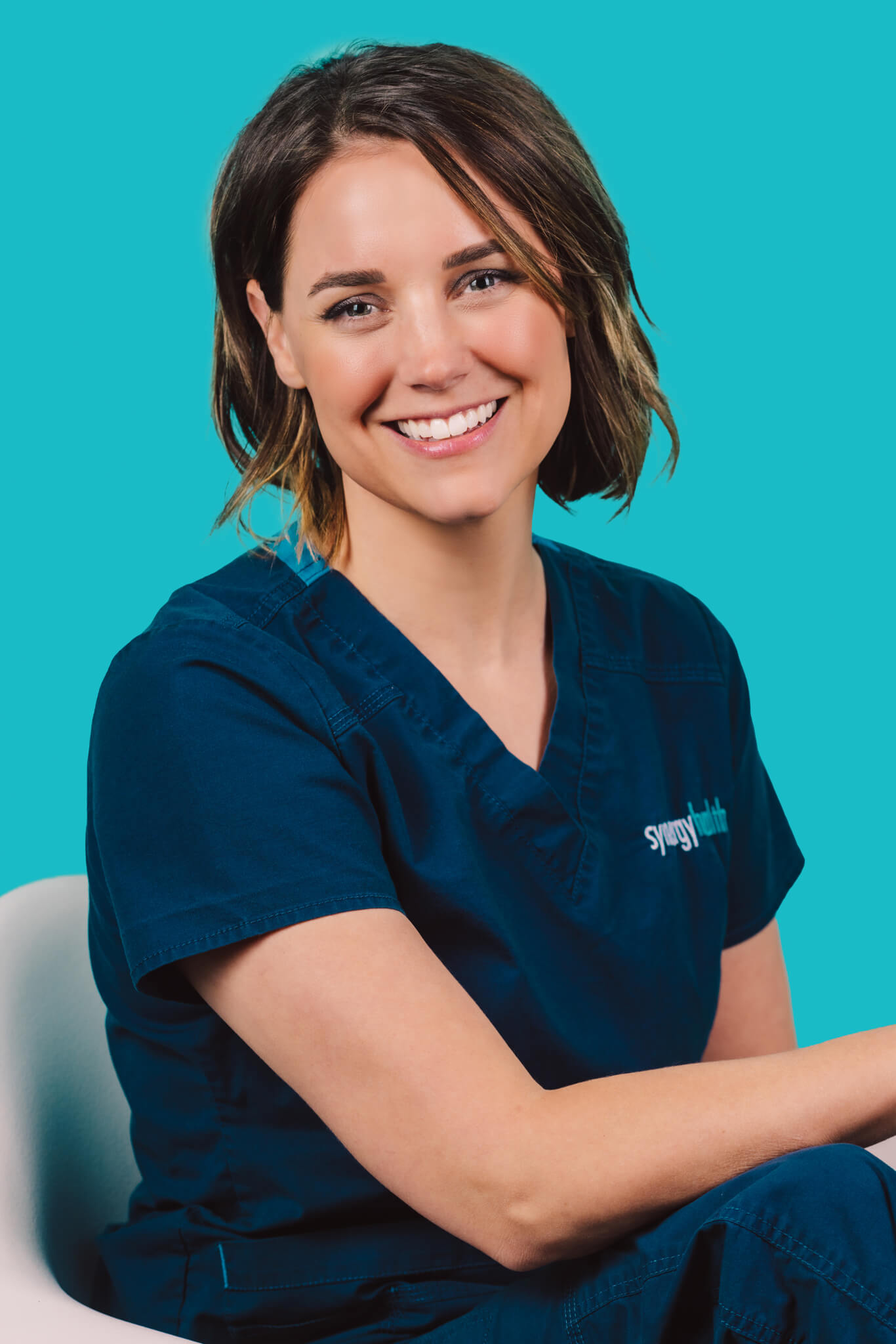 Stephanie Ahasic
Chiropractor and Owner
When Stephanie was practicing as a chiropractor alone, she quickly realized she didn't have all the answers when it came to her patients. So she decided to add a few more experts to the mix and that is how Synergy Health came about.
By having a physical therapist, a medical professional, a massage therapist, a chiropractor along with other professionals all in one place, she feels confident in coming up with a unique solution for each individual patient no matter what the problem is.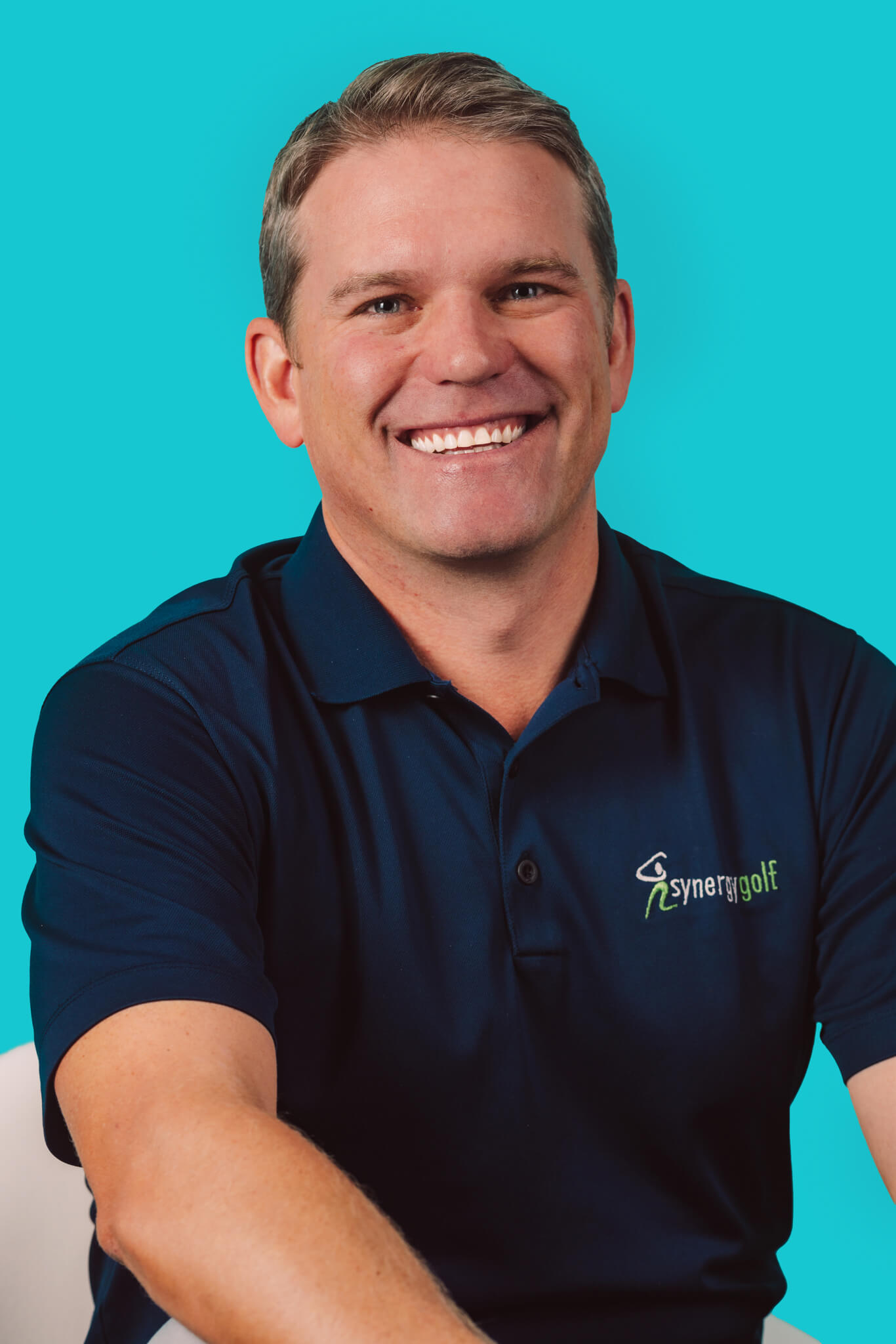 Justin Ahasic
Golf Professional
As an accomplished professional golfer, Justin set out to establish Synergy Golf so he could help people find the swing that works the best for their body. While on tour, he had the privilege of playing with hundreds of golfers and one thing he noticed about each of their swings is that not one of them were the same.
Even when it came to the best golfers in the world, Justin had a hard time figuring out what they were doing that he wasn't. Finally, it came to him – they were embracing their natural swing.
This is why Justin focuses on helping people find their signature swing that feels the most natural to them. He also works with a team of health and fitness experts to help people build strength and flexibility, so they can reach their full potential.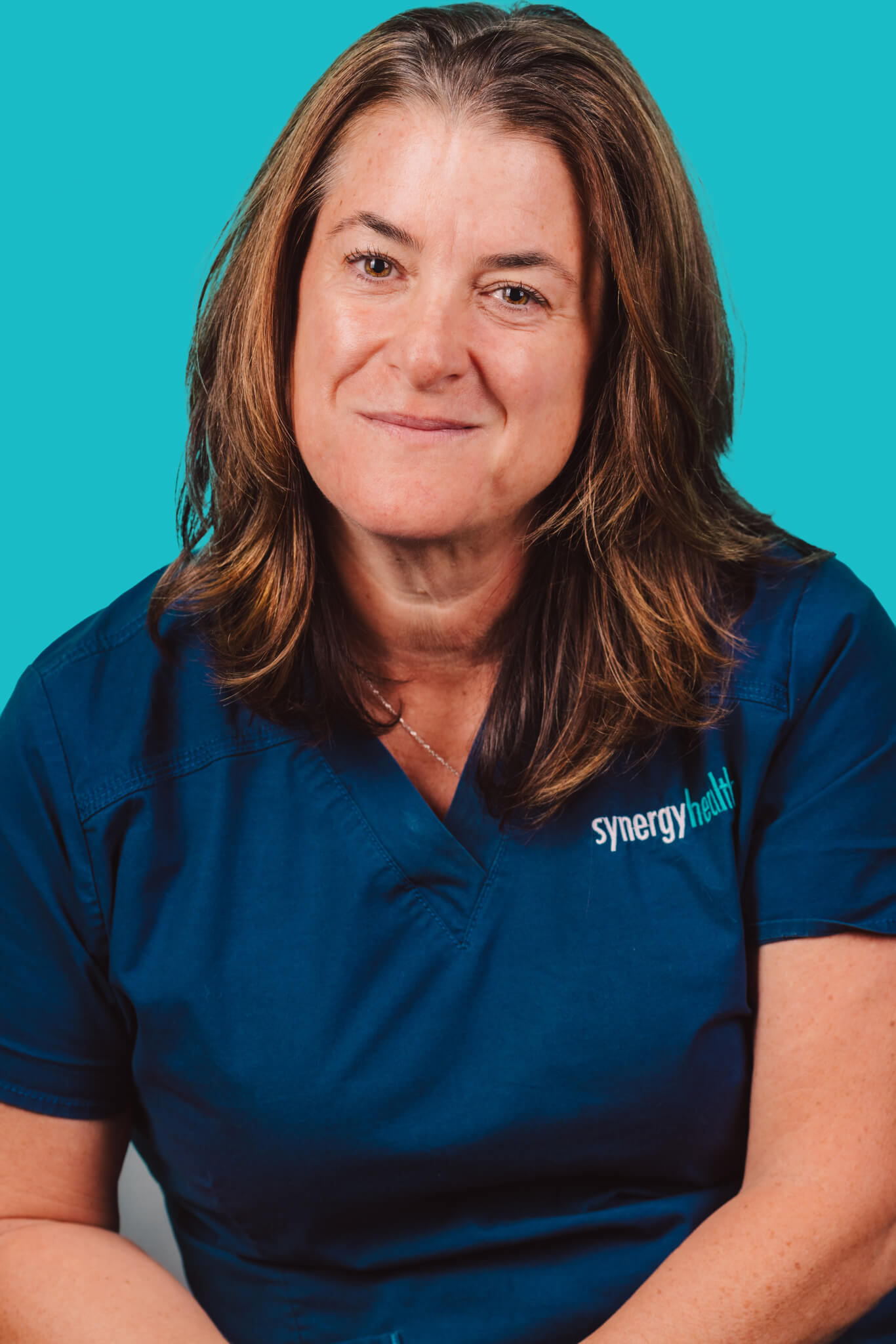 Dr. Laurie MacKinnon
Chiropractor
Dr. Laurie MacKinnon graduated from Life University in Marietta GA in 1996. She also holds a Bachelor of Science degree from The University of Tampa and a Masters level certification in Forensic Services from The University of Massachusetts Boston. Dr. MacKinnon began practicing outside of Boston from 1997-2014 and has treated patients from all ages with various health challenges. She has pursued extensive postgraduate studies including pain management alternatives including chiropractic, massage therapy and various comprehensive treatment modalities. Dr. MacKinnon relocated to Naples in 2014 to be closer to family and shortly began working within multiple physical rehabilitation and chiropractic offices. She joined Synergy Health in October 2019 and is looking forward to contributing to such a dynamic and comprehensive team of providers, She is committed to providing thorough and effective chiropractic care for the whole family as well as dedicating herself to continued learning to provide to best care for her patients.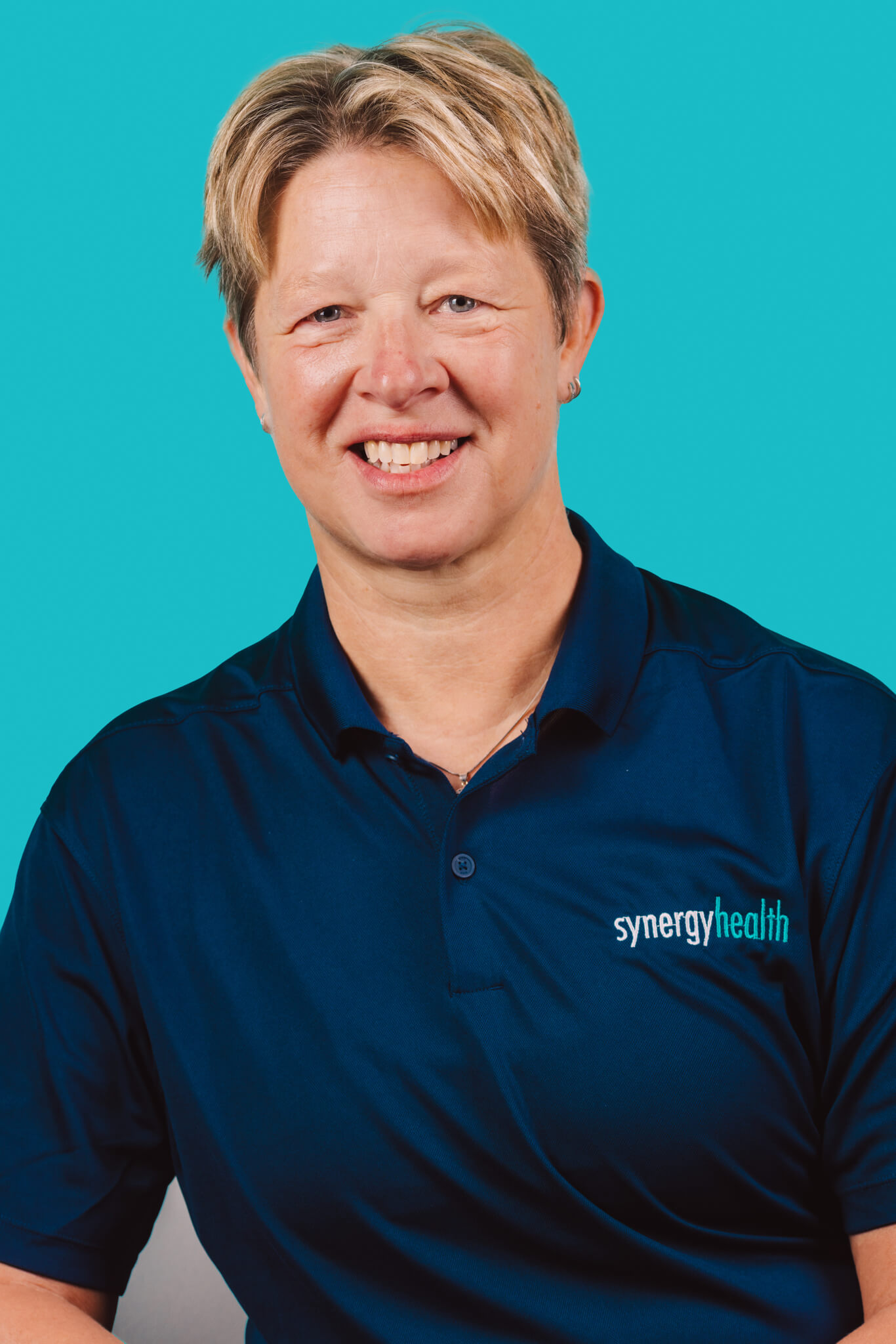 Dr. Jean Kelly
After a wonderful year at Synergy Health the time has come for change. After arriving from Boston where I previously had my own practice for 25 years, I have decided to go back out on my own. I will be focusing on Sports Performance & Concierge Chiropractic clients in Naples. I look forward to putting all the skills and specialized training I have towards unique and individualized treatment strategies.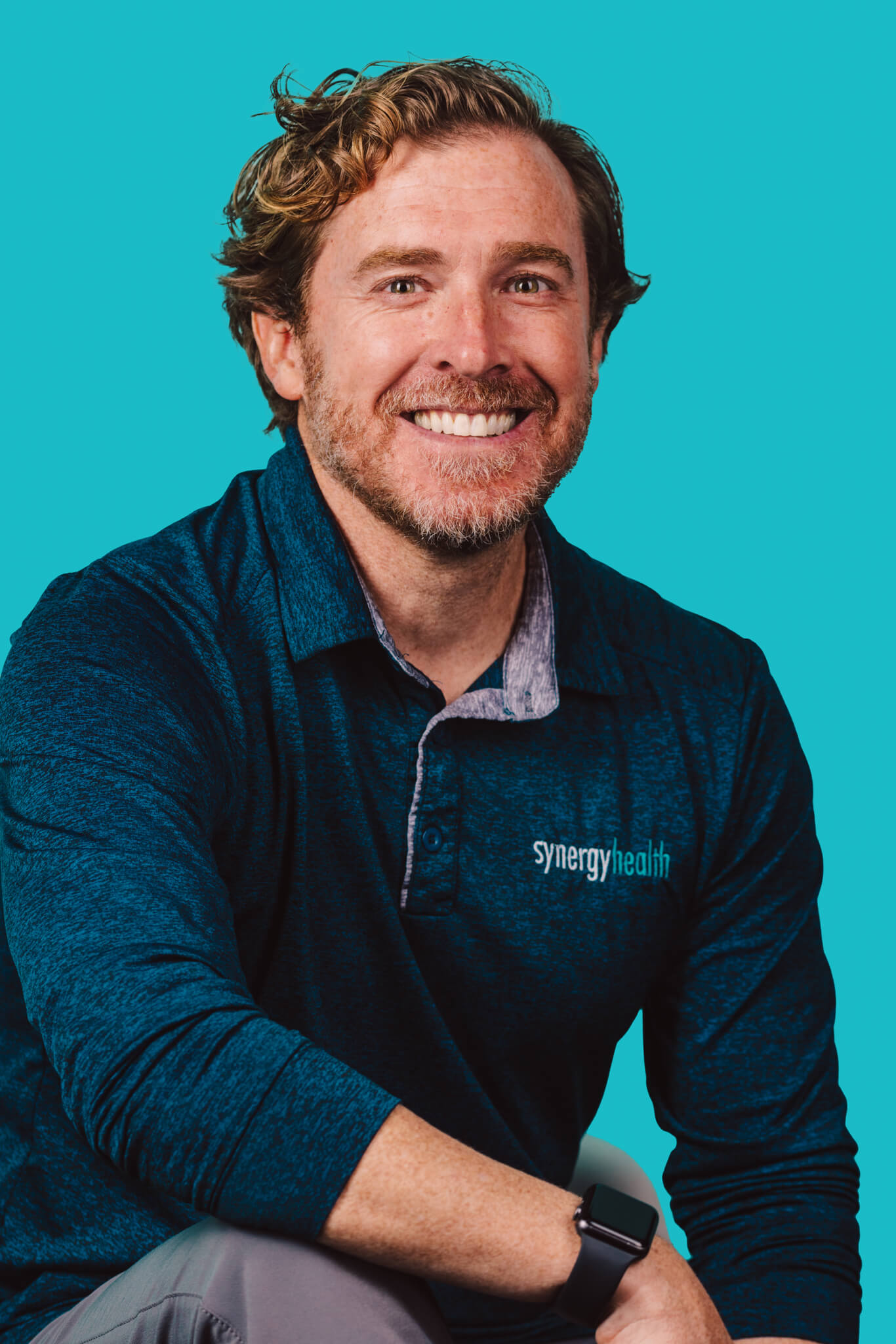 Dr. Kevin R. Smith
Chiropractor
Dr. Kevin started his degree at the University of Central Florida and then moved to St. Louis where he graduated from Logan College of Chiropractic with his Doctorate of Chiropractic & Bachelor of Science in Life Sciences.
Dr. Kevin is board certified by the National Board of Chiropractic. He has been in active practice since 2005.
Dr. Kevin has an adaptive approach and specialize in diversified technique, Chiropractic Biophysics, activator, gonstead technique and natural remedies. He continues to take classes and continuing education in family wellness care and functional nutrition. Dr. Kevin has received many awards for excellence in his professional career and has spoken on topics of family wellness care and nutrition.
Growing up in Florida, Dr. Kevin has a love for the outdoors and the beach. Dr Kevin prides himself on being the example for his patients. He has completed several half marathons and has ran the infamous Chicago marathon. He grew up playing just about every sport you can imagine and was even voted most athletic at his high school. Currently you can catch him working at Ankrolab brewing company in his spare time or at the beach. He has dedicated much of his life to serving and helping others in his community and practice.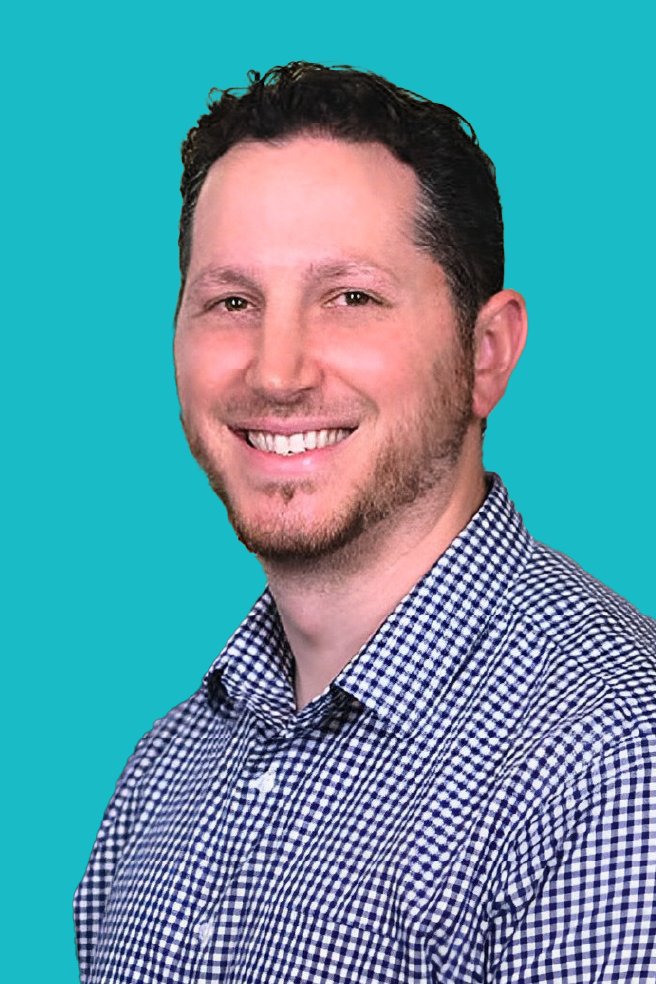 Dr. Jason Bloom
Physical Therapist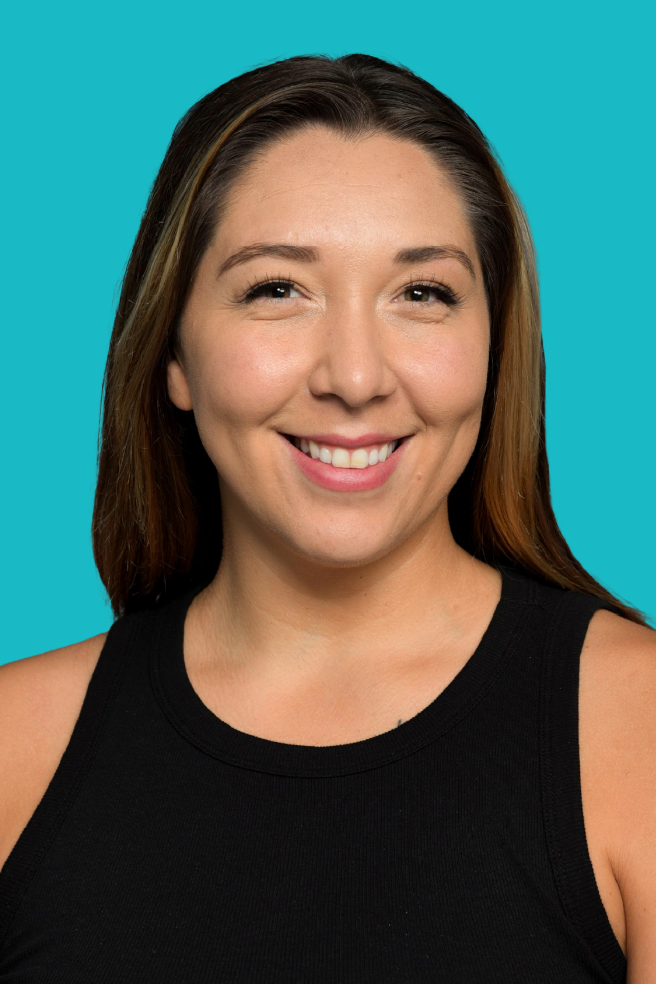 Dr. Avalon Liscio
Dr. Avalon Liscio graduated from Palmer College of Chiropractic – Florida campus in 2022. Dr. Avalon went to Lees McRae College in North Carolina where she played Division 2 collegiate volleyball while getting a degree in Biology Health Sciences. She is well versed in Diversified, Gonstead, Thompson Drop, and activator protocol. As well as certified in Webster technique from the ICPA and specializes in prenatal and pediatrics. Dr. Avalon was raised in Naples. On her days off she enjoys nature walks, looking for seashells on the beach, working out, and reading.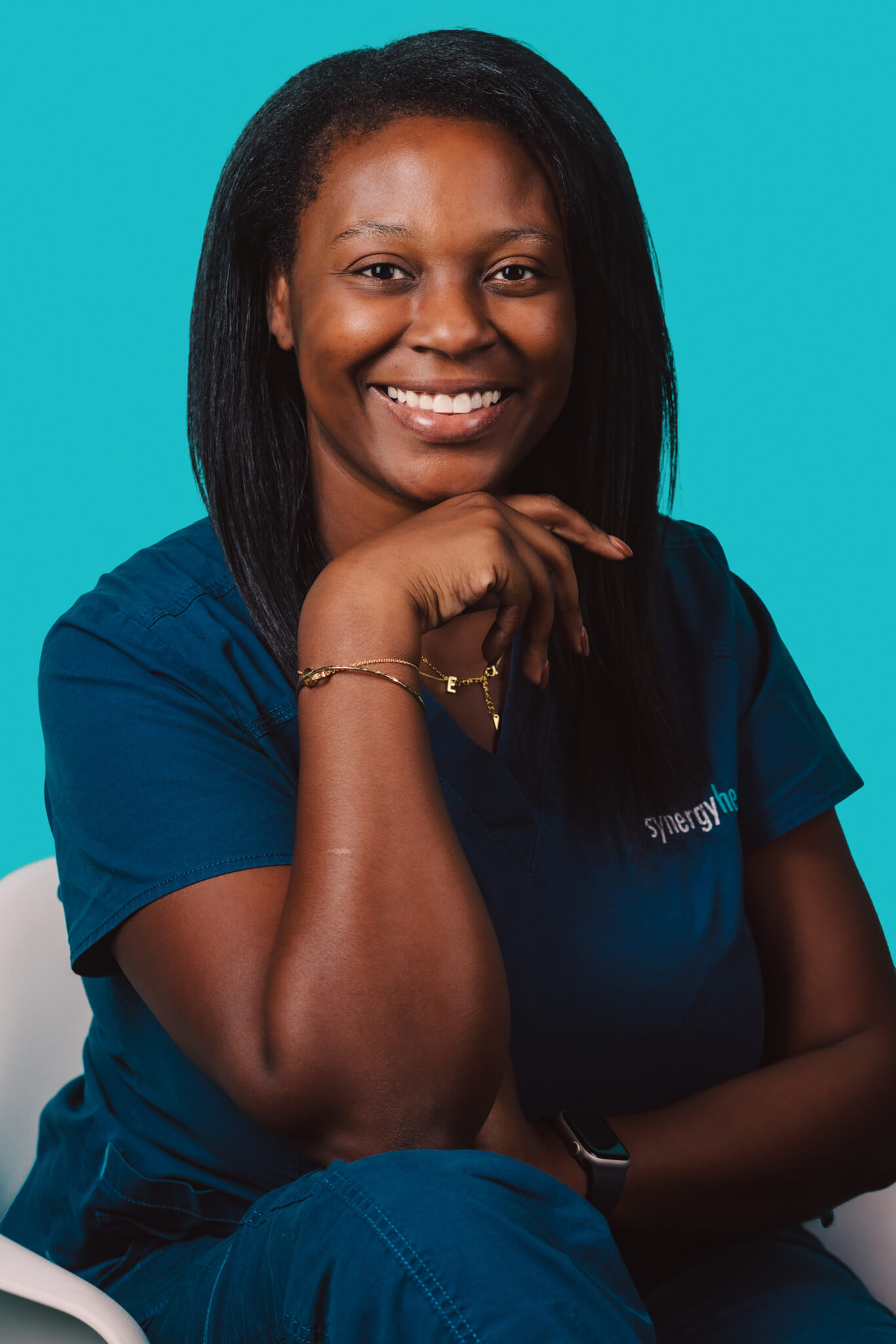 J. Brianne Cummings, NP
Nurse Practitioner
J. Brianne Cummings is a Nurse Practitioner that works closely with Dr. Ahasic and Dr. Mel. For patients looking for an extra-personalized experience, she also offers concierge medicine services for a yearly rate. She attended Clemson University in Clemon, SC where she received her BSN. While working for a medical/surgical pulmonary floor she decided to continue her education further. She completed her Master of Science in Nursing, subspecializing in family practice. Brianne is a Board Certified Family Nurse Practitioner licensed in SC and FL. Brianne and her soon to be husband Mike, reside in Naples, FL.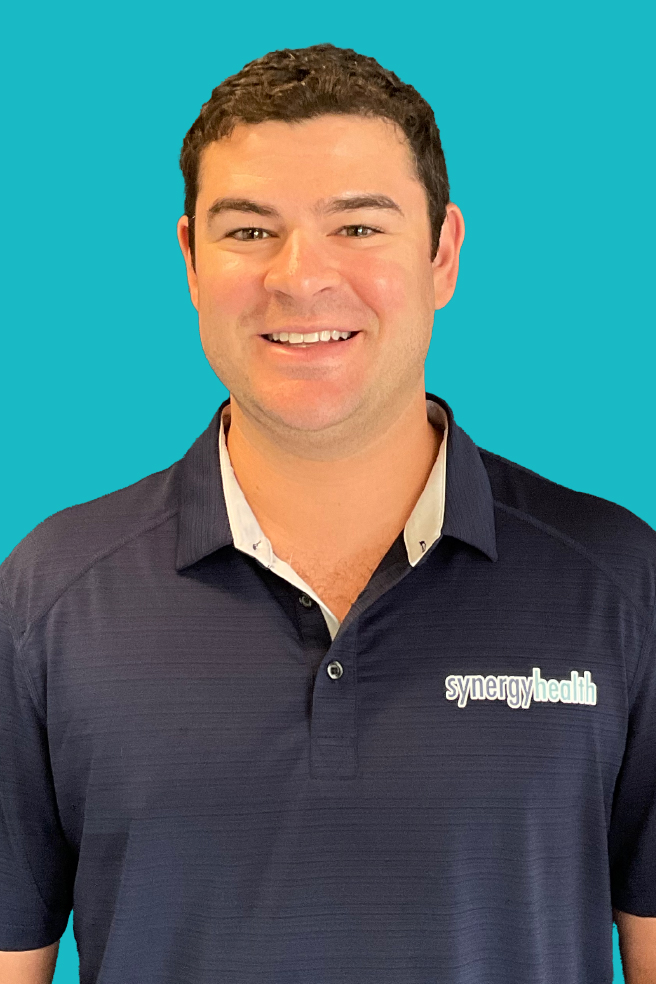 Brian Spencer, APRN
Born and raised in Columbus, Ohio – Brian attended Ohio State University in Columbus, Ohio, 2011-2015, to obtain his BSN. He then moved to Naples in 2015 and worked in a medical/surgical unit within the hospital setting. Brian continued his education at Columbus State University and obtained his Master of Science in Nursing, specializing in Family Practice.
Outside of the office, Brian enjoys outdoor activities such as golfing, pickleball, fishing, and going to the beach. The Spencer family includes his wife Rachel and their cat, Holly!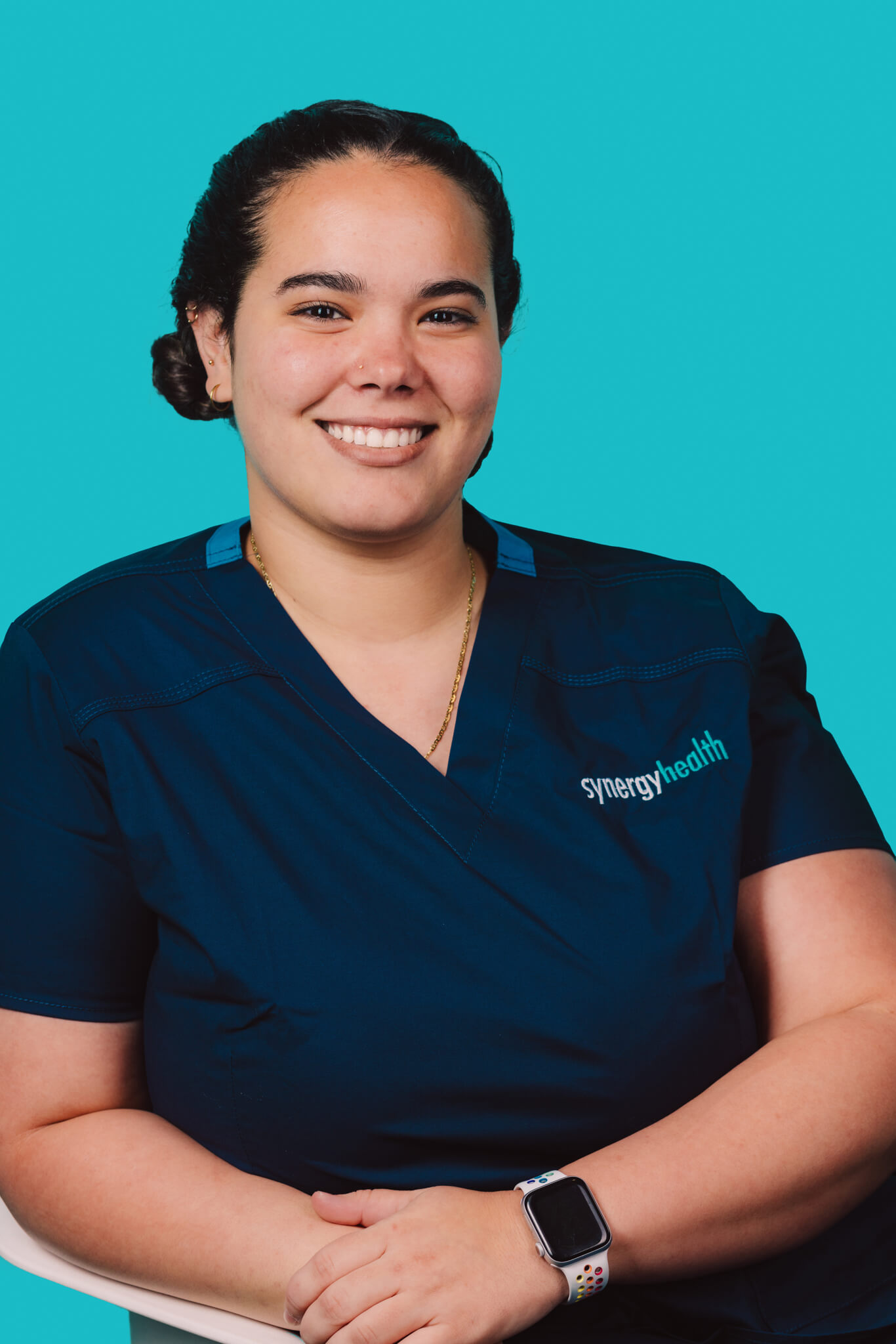 Gabriela Rodriguez
Licensed Massage Therapist
Gabriela Rodriguez has been practicing massage therapy for over 4 years and has a thriving interest in helping people reach their health and healing goals. Using a holistic approach to her work, Gabriela fully attends each clients' needs, beautifully interweaving clear presence with practiced skill. Whether you desire a deeply indulgent massage, work on long-term injuries and trauma, prepare for a sports competition, prenatal treatments or relaxation massage she is able to meet you where you are on your journey.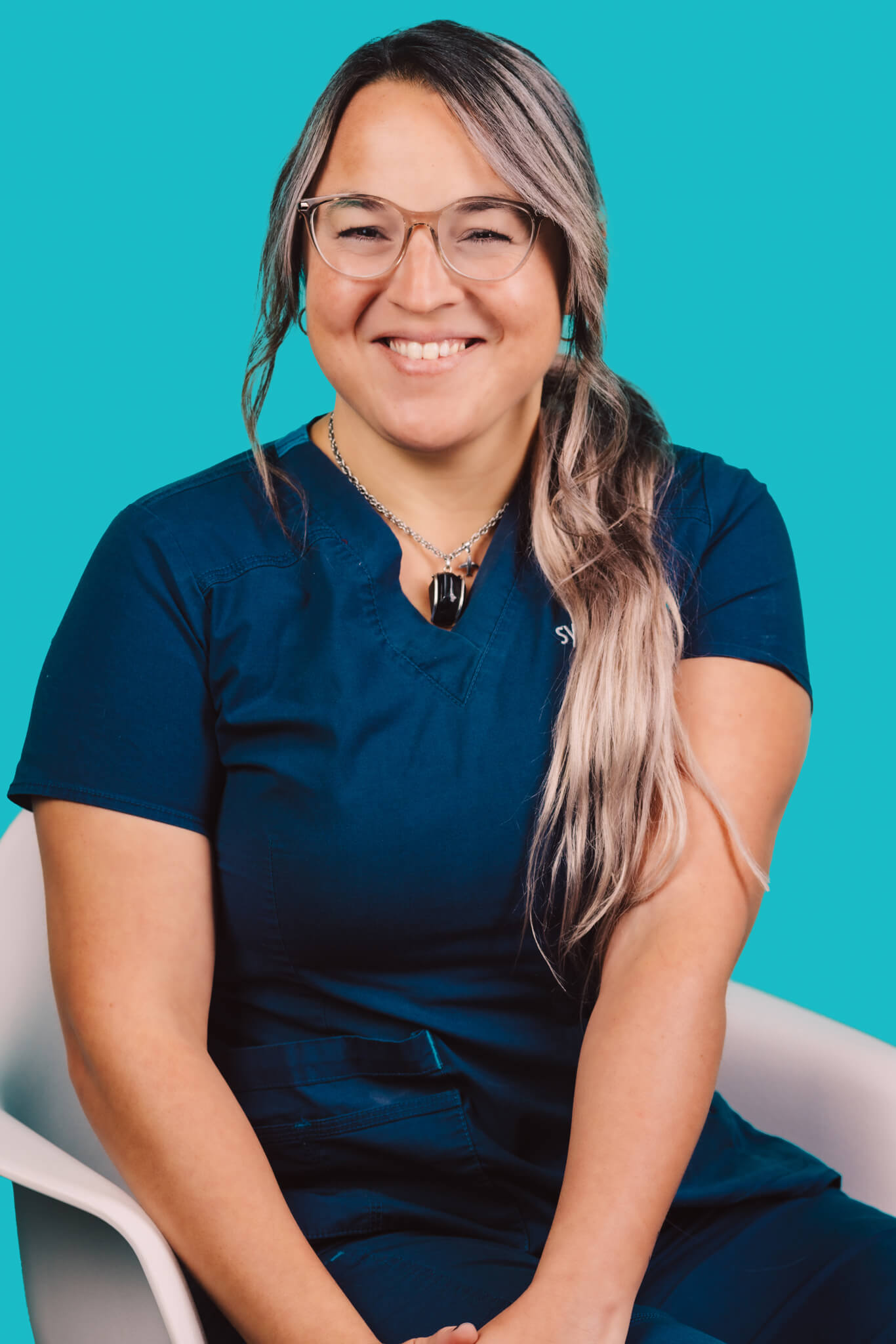 Melisa Nogueron
Licensed Massage Therapist
Melisa was born in Argentina, where she obtained her first certificate as a therapist, and continues to implement knowledge in this country. She provides her services such as relaxing massages, deep tissue, prenatal and lymphatic drainage, but her specialty is that her patients feel comfortable and at ease with her services.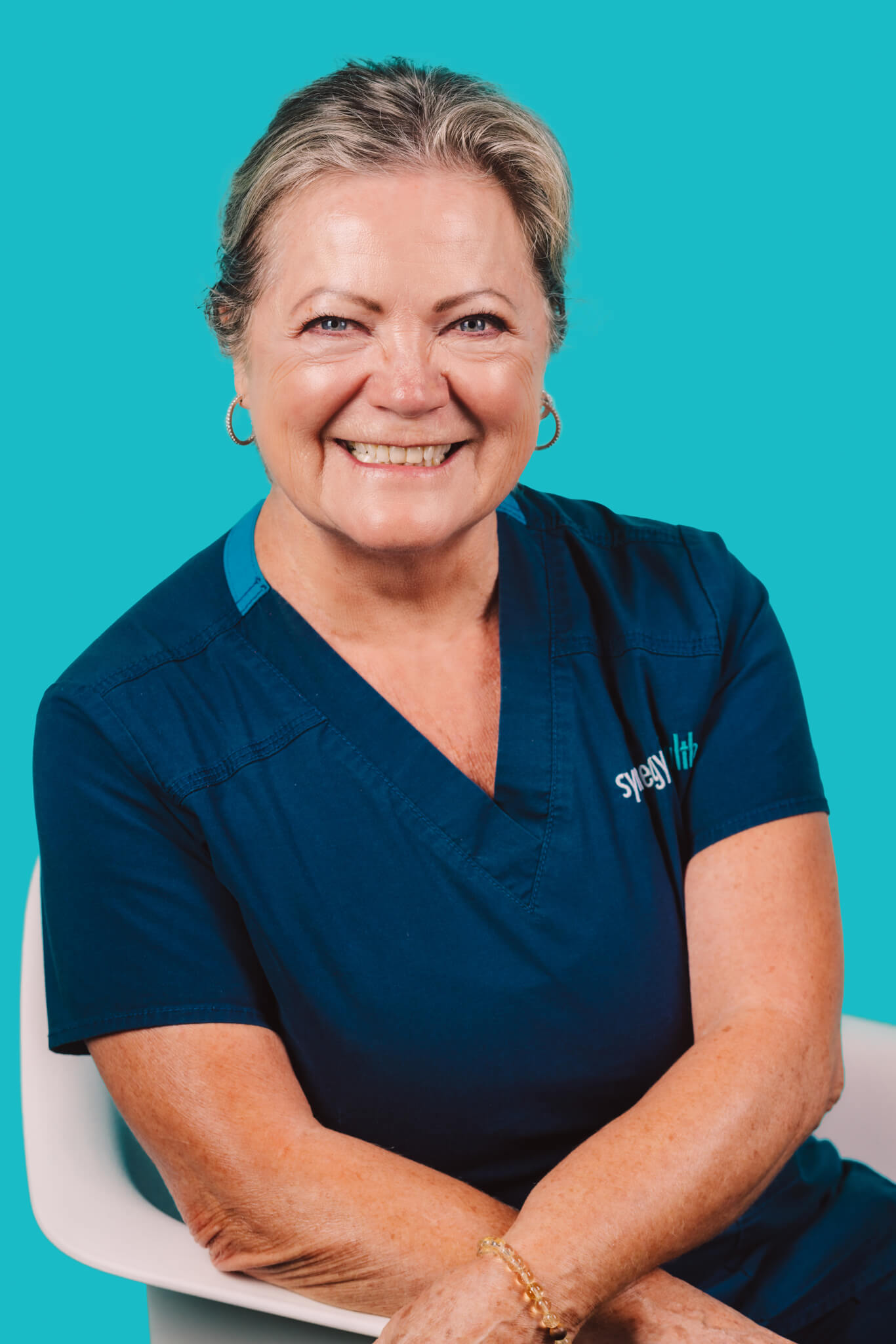 Shanti Maveal
Licensed Massage Therapist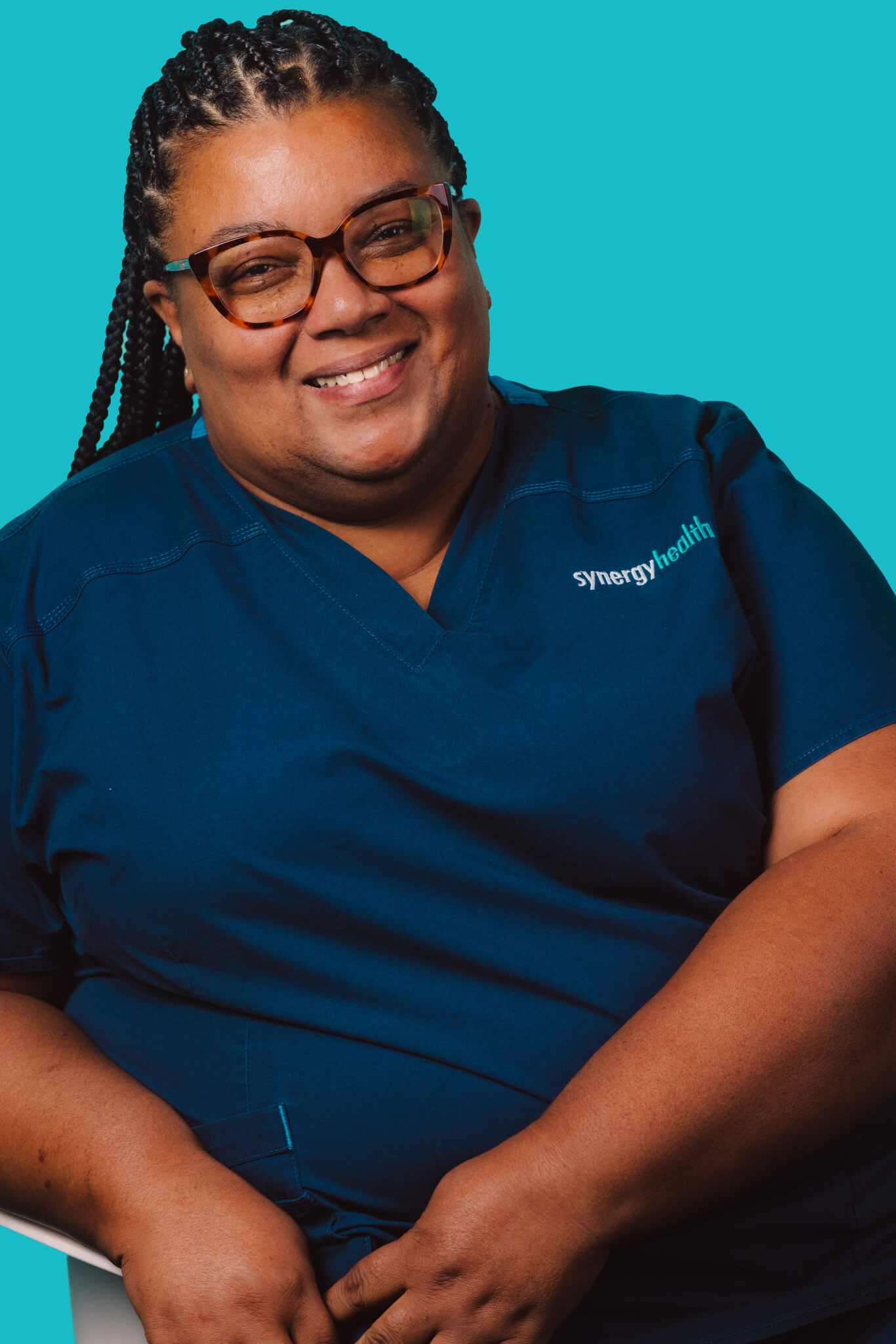 Dayana Etheart
Licensed Massage Therapist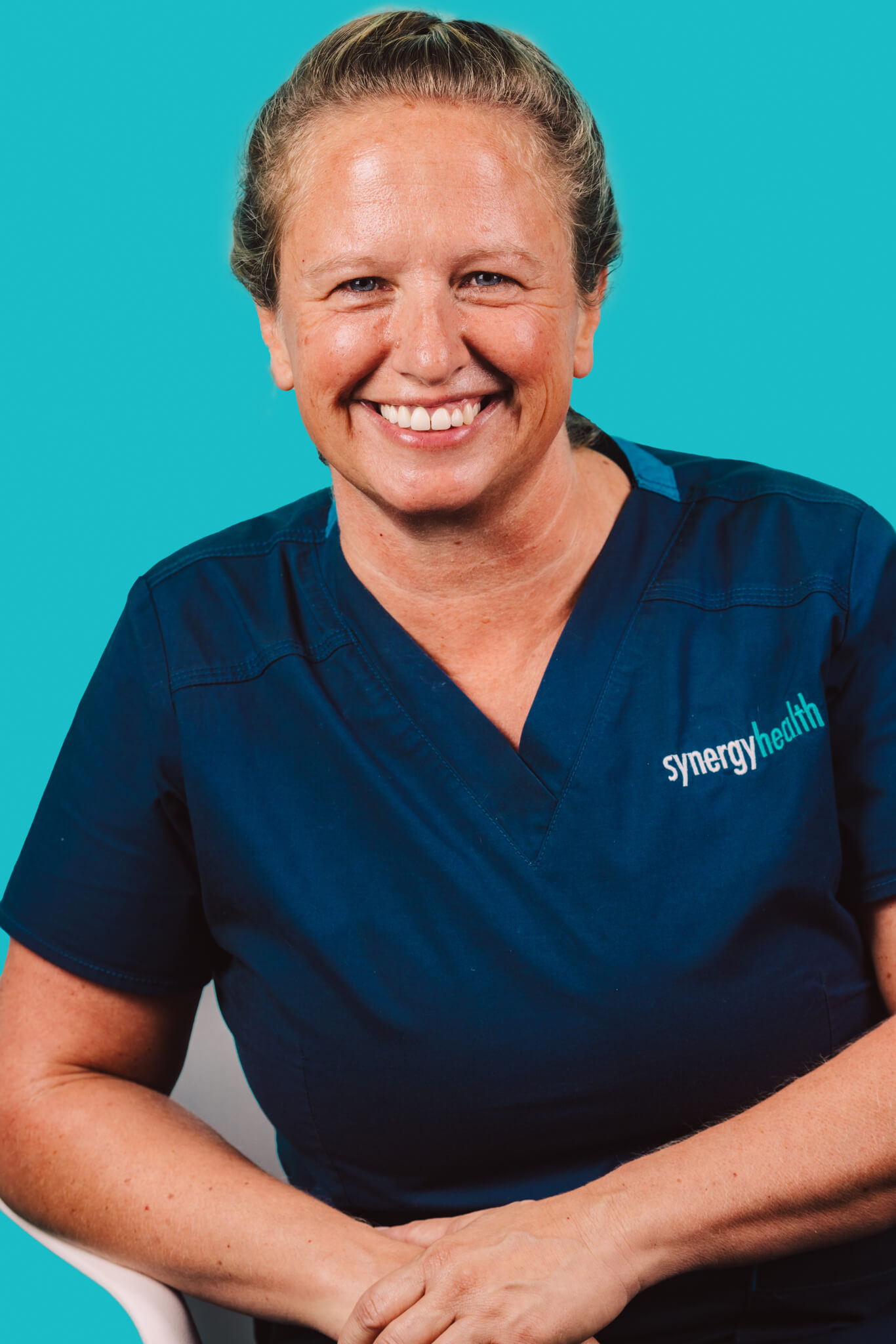 Julie Sauter
Licensed Massage Therapist
Julie's passion is the need to help people, which prompted her career in massage. She graduated from Bonita Springs school of massage top in her class. She also has a B.S. in Health Fitness and minor in Nutrition from Central Michigan University.
She specializes in Swedish, Therapeutic and Deep Tissue and continues to add other modalities and techniques with her continuing education.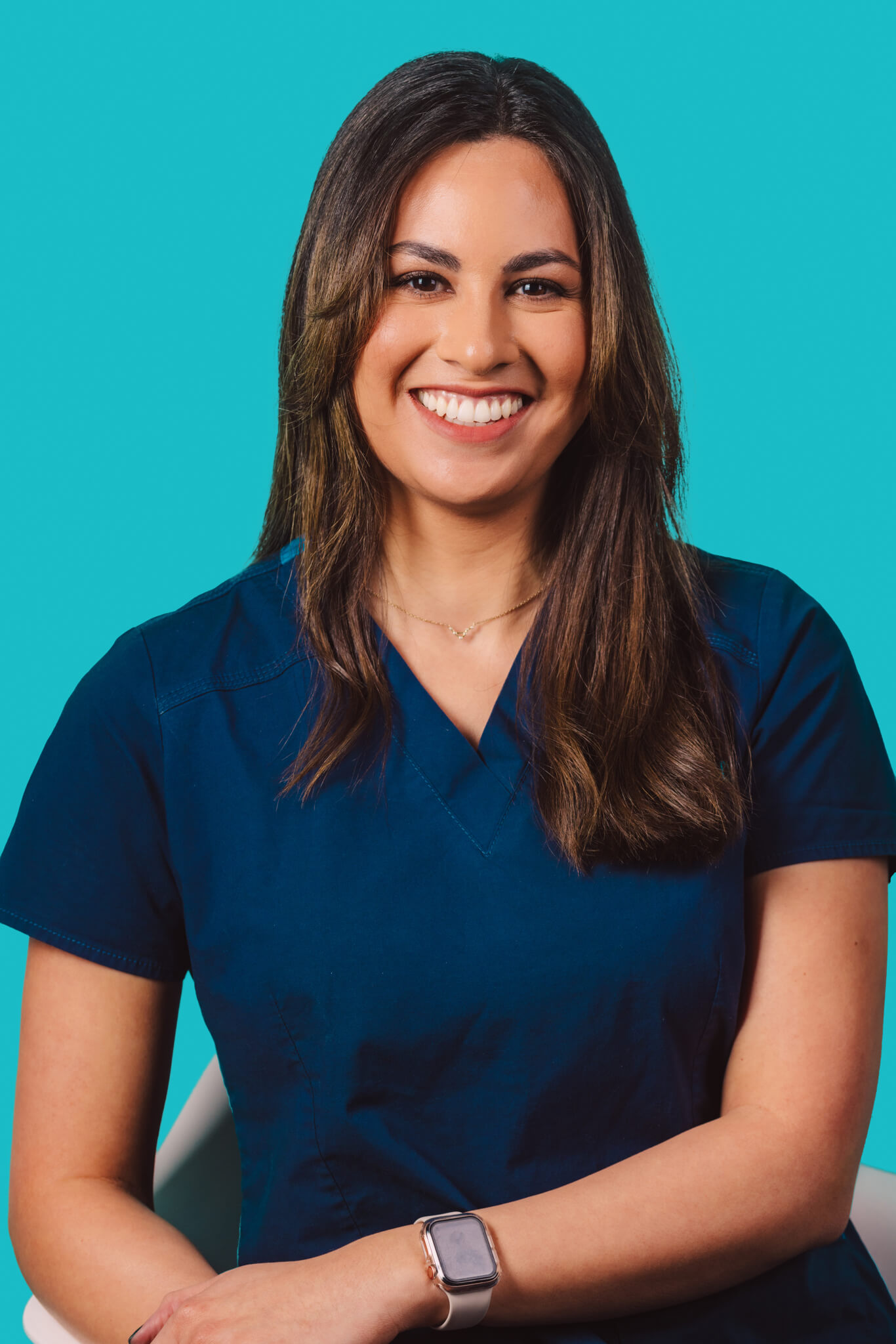 Rachel Betancourt
Licensed Massage Therapist
Rachel Betancourt is a licensed massage therapist since 2012 when she graduated from Heritage Institute. She became a massage therapist to help people feel better and try to get rid of their pain. She does the best of her abilities to help people loosen up their knots and make them feel better. Her goal is to have people come back and let her know that ever since they've been coming to Synergy Health that they are feeling so much better.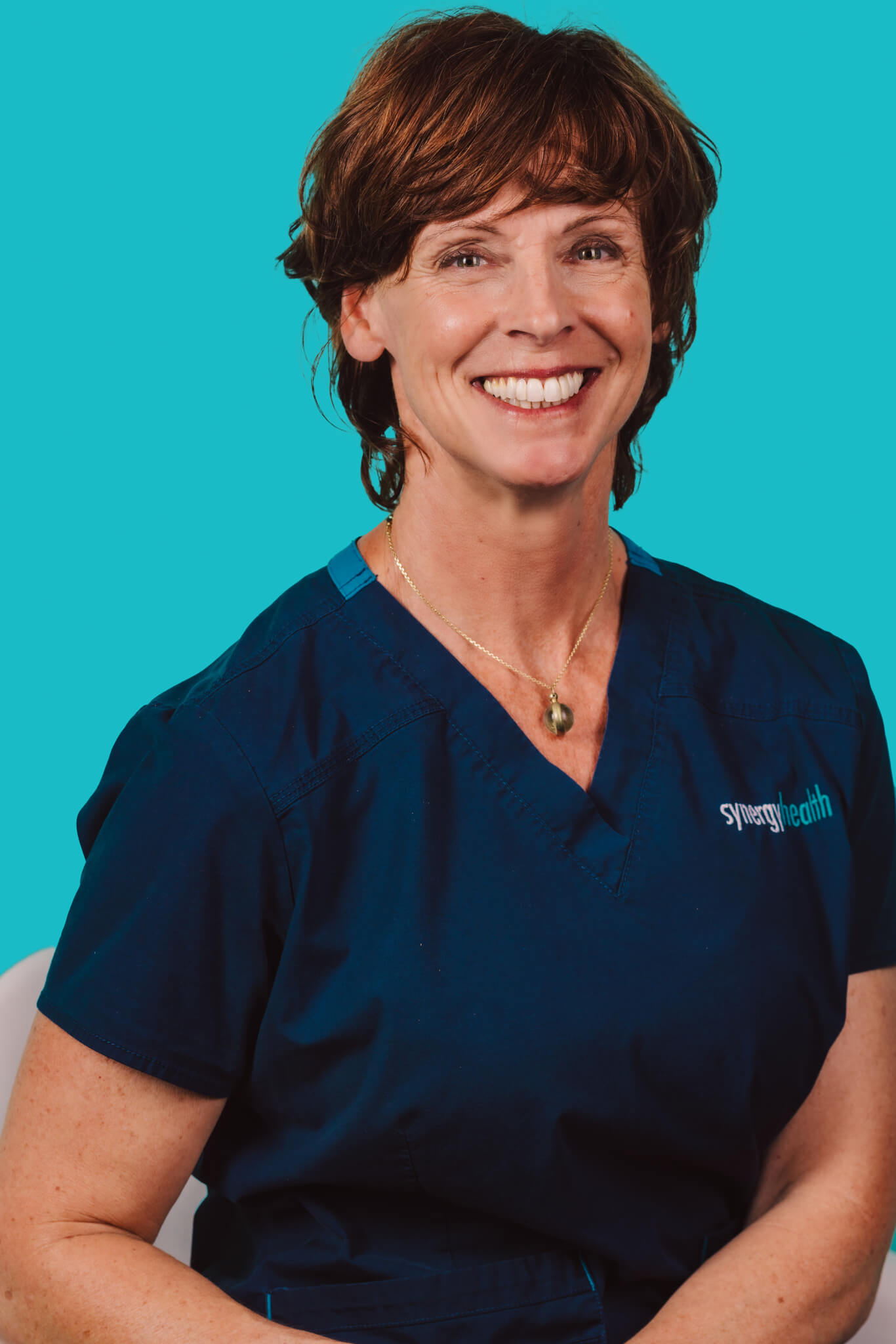 Debra Sieber
Licensed Massage Therapist
Having been a collegiate athlete and maintaining a healthy lifestyle led to Debra's interest in the human body and its healing process. After raising five children, Debra wanted to continue to help care for and promote natural healing to others. She attended and graduated from Bonita Springs School of Massage in 2016. Specializing in Sweedish, Therapeutic, Prenatal, and Deep Tissue.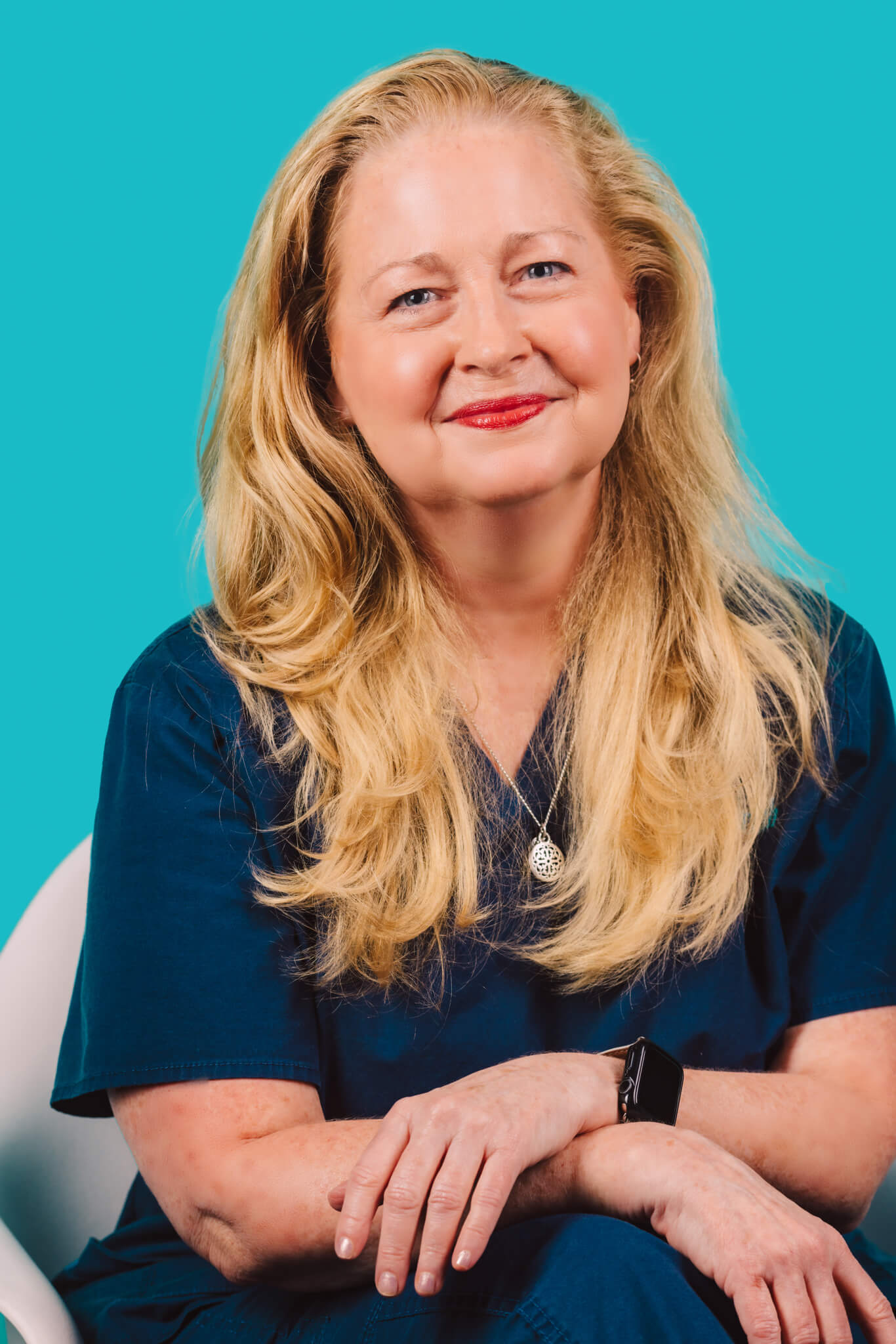 Amy Smirnov
Licensed Massage Therapist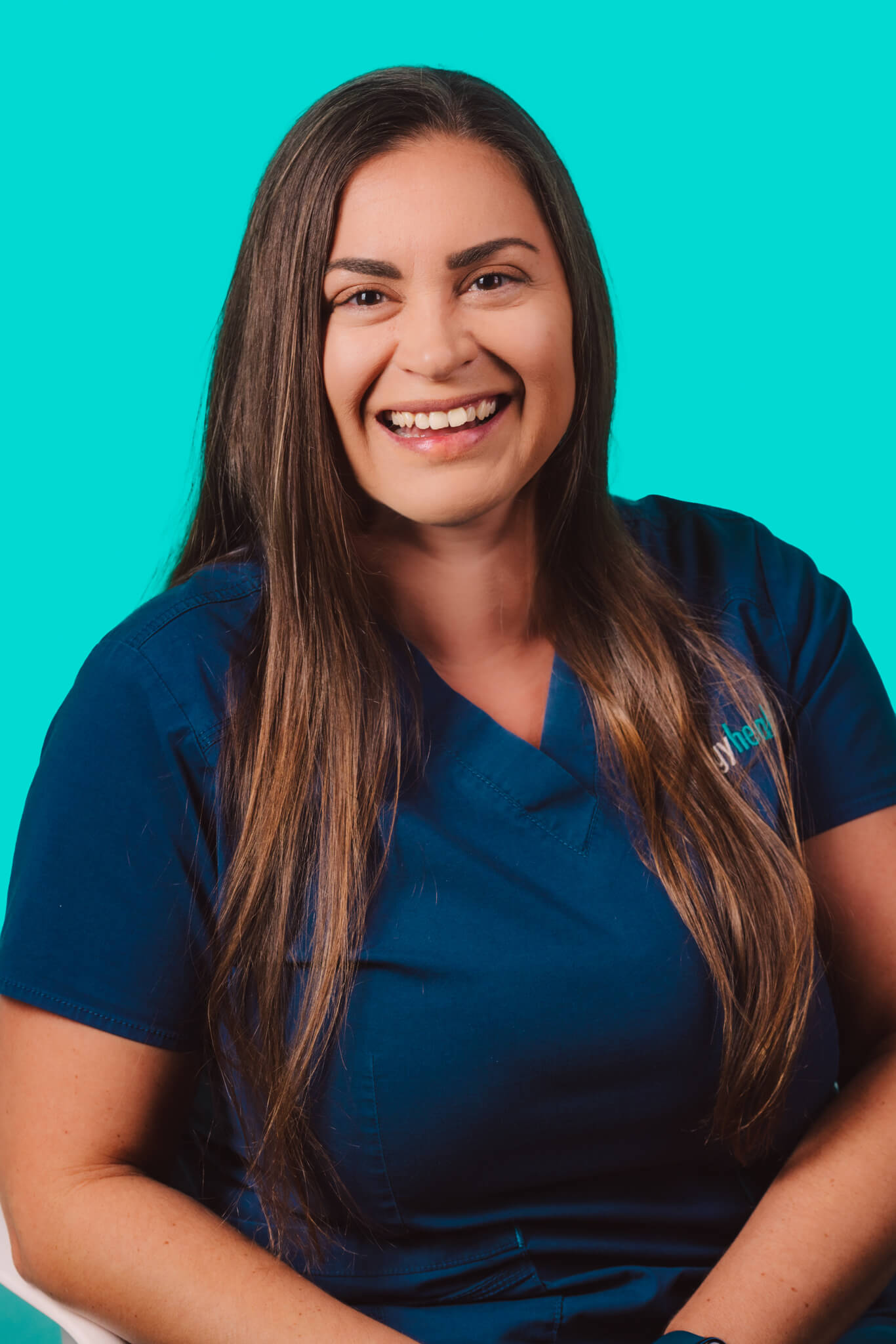 Jessica Vargas
Patient Care Coordinator
Jessica Vargas joined Synergy Health Naples in 2018 and is the Patient Care Coordinator. She has a great knowledge of insurance, and will gladly help you with your office account and any questions you may have regarding your insurance. She is great at connecting with each practice member and putting their concerns at ease. She will help you and your family get scheduled here at Synergy Health, as well as acclimated into our office family.
Amber Guerra
Head Office Assistant